From clothing, to music, to cars, here at Phix we love anything that screams out from its era, and thus, most things vintage. Because of this, this week's post is going to be based on our top vintage cars of all time.

Jaguar E-type  
Ranked 1st by The Telegraph in the 100 Most Beautiful Cars of All Time, the Jaguar E-type is one of the slickest cars on our list. Built between the years of 1961-1975, and designed by Malcolm Sayer, the car has also been quoted as the most beautiful car that Enzo Ferrari has ever seen. The British icon must come with a high price tag, so be sure to dig deep if you're ever after one of these. The most expensive model every sold was in 2014 ($528,000), and with a going rate of between £70,000-£100,000 for this car in mint condition, having a Jaguar E-type as your daily ride is a dream for most.

Austin Mini
First on the list is the Austin Mini, designed by Sir Alex Issigonis and carrying an average price of around £13900. Built between the years of 1959 and 2000, the revolutionary Mini is one of the most popular cars in British history. Starring in the famous Italian Job, the car is known and loved by those across the world, and many have taken the time to customise and restore their vehicles by adding Union Jack flags or making them suitable for rallying. 
Aston Martin DB5
The Aston Martin DB5 is known by most for being the car of choice for James Bond in Gold Finger, 1964. Although the luxury grand tourer only had a short span of years in manufacturing (between 1963-1965), it gained it's name as one of the most popular cars in the world. It was designed by Carrozzeria Touring Superleggera Coach Builder, and was named 'DB' in honour of the owner of Aston Martin - David Brown (1947-1972). Being in short supply means that the price tag for one of these cars is sky high; a standard model goes for around $450,000, and the one which was in James Bond sold for $4.6 million.

Lamborghini Countach
The Lamborghini Countach is an iconic Italian sports car, designed by Marcello Gandini and manufactured between the years of 1974-1990. Pioneering the "wedge" shape style which many companies went on to adopt, the Countach was named 3rd in the American Sports Car Magazine's top sports cars of the 1970s. These cars sell for around £350,000, so it's an incredibly sought after model.

Ferrari 250 GTO
One of the world's most expensive and exclusive cars is the Ferrari 250 GTO. designed by Giotto Bizzarrini and Sergio Scaglietti, the car has one numerous awards for being the hottest car of all times, and subsequently is the most popular poster car there has ever been. With only 39 of these being made between 1962 -1964, the rarity of the car has allowed it to carry a sky high price tag - the last one sold for $52 million in 2013 to an anonymous buyer.

Mercedes Benz 300 SL
A Hollywood favourite is the Mercedes Benz 300 SL, which is most well known for its gull wing doors. Built between 1954-1963, this model was was the fastest produced car of its day. The design of the car was first pitched by Max Hoffman a Merc dealer in the US, and then was further designed by Rudolph Uhlenhaunt. If you're ever thinking of purchasing one of these stylish Mercs, we advise you find a lot of money, as the last 1955 model sold at a 2014 auction for $2,035,000.

VW Beetle
The VW Beetle was first formulated by Hitler so that the German public could have a cheap car to use on the countries new road network. He then contracted Ferdinand Porsche in 1934 to design and build it, and between 1938 - 2003, the original shaped Beetle was manufactured. A car full of character, the Beetle has always been seen as a peoples car, and with 21,529,464 made, its the most manufactured car of a single platform ever made. The prices for one of these range from £10,000 to £45,000 depending on year and condition, so it's one to get your hands on.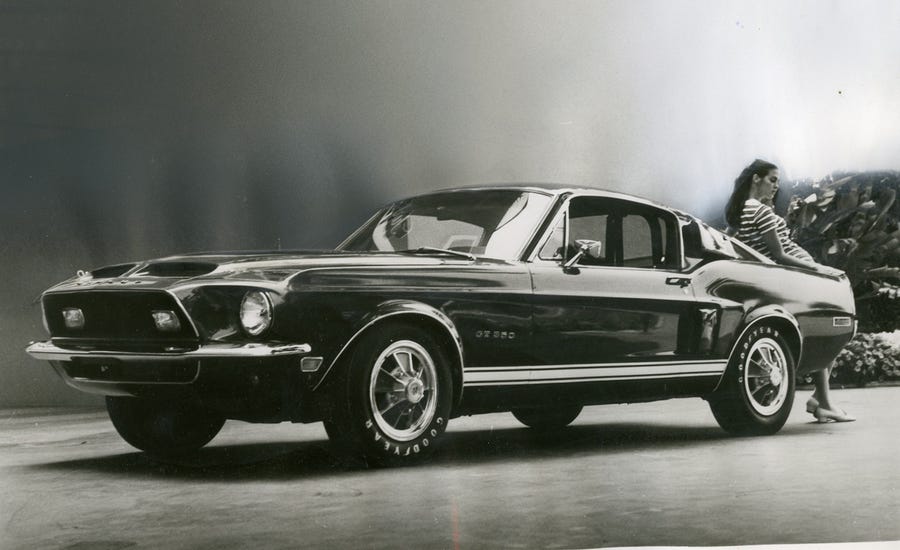 Ford Shelby Mustang 427
Made from 1963-1967, the Mustang 427 was designed by Shelby Custom with a Ford engine, after Ford gave them two engines when nobody else would. It carried an original brand promise of being "Fast, Fun and Affordable", however you can now drop the affordable as depending on the year made, and condition of the car, one of these can be sold for anything between £65,000 - £1000,000. 



Ford Escort Mexico Edition
Following on from Ford's win in the 1970 London - Mexico rally, the manufacturer released a road-friendly version of the rally car used: the Mexico Edition. However, for many standard Escort drivers of the 1960s/70s, the honourable Ford rally cars were sadly just an aspirational dream. With 10,352 built before production ended, the rare edition will now set you back between £30-50k depending on year and condition.

Ferrari Daytona 
Last on our list of our 10 greatest vintage cars of all time, is the Ferrari Daytona. The grand tourer was designed by Leonardo Fioravanti, and replaced Ferarri's typically rounded design with a sharper, slicker styling. With only 122 of these being produced between 1968-1973, it's again an exclusive and rare car. Depending on condition and age of this model, you can expect a price range anywhere between £300,000 to £500,000. 


Song of the post: The Beatles - Drive My Car