As the Christmas festivities have ended and we're rolling into the gloom of January, it's got us at Phix thinking about what 2018 has to offer - particularly in the world of music. Firstly, we have to start by saying that 2017 was a huge year for music releases as we all know, with some mega albums coming into play from the likes of Kasabian, The War on Drugs, Foo Fighters, Morrissey, and of course Noel Gallagher and Liam Gallagher. With these albums in mind, 2018 has got a lot to compete against, so it's a good job it's already looking like it's going to be an insanely good year for music.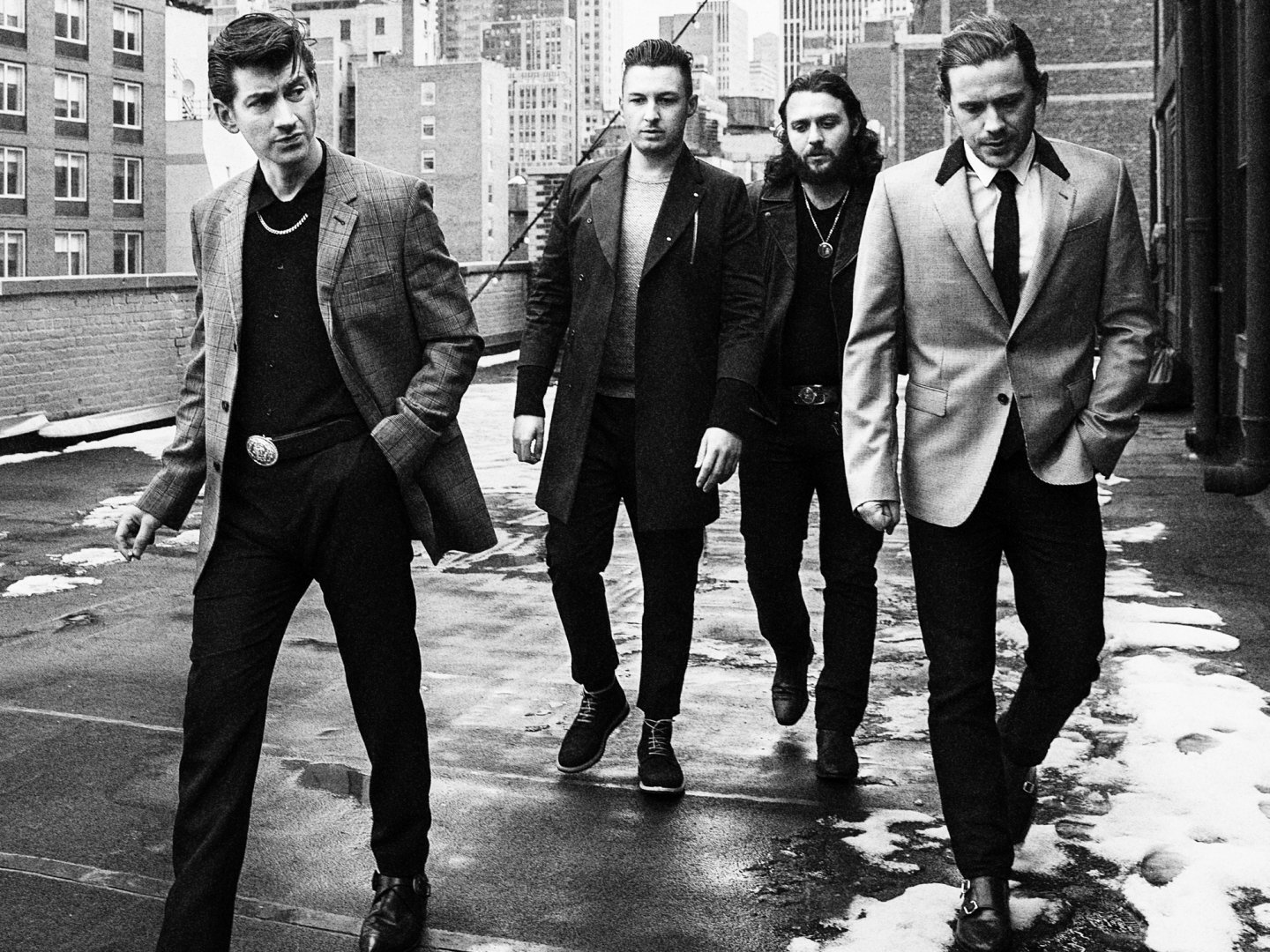 Arctic Monkeys
After the
Last Shadow Puppets
most recent album release back in 2016, the long-awaited arrival of music from Arctic Monkeys is finally upon us in 2018. Everyone has pretty much been left in the dark in terms of when and what we should be expecting from the Sheffield-born rock band, but we're sure it's not just us at Phix that can't wait for this release.
The Vaccines
Building on "the musicality of 'English Graffiti'", The Vaccines are set to release their fourth album: Combat Sports, in March 2018. When discussing what the album has to offer and what has inspired the band this time around, frontman Justin Young says it intertwines "sex and love, and love lost". Alongside the album The Vaccines will be embarking on a UK tour in April, tickets found here.
Franz Ferdinand
Franz Ferdinand will return with a new format in 2018 as they move forward without their guitarist Nick McCarthy, and with two new members: Dino Bardot and Julian Corrie. Their first album in four years - Always Ascending - is set to drop on February 9th, but you can listen to their first track above, and grab tickets for their tour here.
Gorillaz
The English virtual band created by Damon Albarn and Jamie Hewlett are set to release their sixth studio album this year. It will be interesting to see what this one has to offer, as it's just months after their colossal 26-song release - Humanz - back in 2017. Again we're left in the dark with specific album details, but we're looking forward to the drop!
Manic Street Preachers
The Manics will release their new album Resistance Is Futile on April 6th, and it's the first album to be released at their new studio in Newport. In an announcement they stated: "The main themes of 'Resistance Is Futile' are memory and loss – forgotten history – confused reality and art as a hiding place and inspiration. It's obsessively melodic and in many ways references the naive energy of 'Generation Terrorists' and the orchestral sweep of 'Everything Must Go'". The band will be on tour in Spring, and you can find tickets here.
Peace
Last but by no means least, we've got Peace. Although the band are yet to release any real details for their new album, they've been playing three new songs live: 'Kindness Is The New Rock'n'Roll', 'When You Were Young' and 'Mental Head'. Harry Koisser explains that the album is like nothing they've heard before so we're excited about the drop. Above we've included their most recently single in support of MQ Mental Health: From Under The Liquid Glass - a proper beautiful track from the band.